Questions and Answers:
Q:      What is FootGolf?
A:      The game is played the same way as golf, except players use a soccer ball instead of a golf ball, and the ball is kicked rather than struck with a club, working towards a 21-inch "cup" in place of the usual golf hole. The player who plays the 9 or 18 holes with the fewest shots wins. Footgolf as sport is played on golf courses only. The first shot has to be played from the tee box, and to reach the hole, bunkers, trees, water and hills have to be crossed or avoided. This means a powerful shot is useful, but not decisive. Reading the course, a smart approach and accurate putting are even more important.
Q:      Is this soccer or what?
A:      If you have a basic idea about the sport of Soccer, you will notice that FootGolf is closer to Golf than Soccer. Even though we play with a regular soccer ball #5, FootGolf is played on a Golf Course. Golf Apparel is a MUST and Soccer cleats are NOT allowed on the golf course at any time.
Q:      Can FootGolf be played at the same time as Regular golf?
A:      The answer is YES! It requires a little coordination between participants and the pro shop, but golf and FootGolf can be played at the same time. We ask that FootGolfers always call ahead and reserve a time to come out, which we refer to as "Making a Tee Time".
The FootGolf course is laid out on the Golf course and follows the same layout. There are multiple FootGolf holes on each Golf hole, which is how we have an 18-hole FootGolf course on a 9-hole Golf course. So, because the FootGolf course follows the layout of the Golf course, we can send out some FootGolfers on a 12:00p tee time, and send golfers off on the 12:10p tee time directly after. There is a respect between the two groups just as there is when a golf group follows another golf group, golfers will wait until FootGolfers have moved on out of range of their shot before hitting.
Q:      How long does a game of FootGolf Last?
A:      18 holes of FootGolf takes about an 1 – 1.5 hours. Large tournaments will take a while longer. Remember there is no club selection and it's very hard to lose the ball.
Q:      What is the cost for playing Footgolf?
A:      FootGolfers will pay an $8 green fee for Adults ages 18+ and $5 for juniors 17 or younger. Footgolfers will be able to rent a golf cart for $7.50 per rider and we will also be providing soccer       balls for rent at $4. (FootGolfers may bring their own golf ball)
Q:      What types of people play FootGolf?
A:      Take a look through our FootGolf photo album and you will see the variety of players that play the game. From young children all the way up to grandparents are playing FootGolf! It's a great way to bring out the family to do something fun on the week, or come out with some buddies and kick it around!
Q:      What should I wear when I play FootGolf?
A:      We do not enforce a dress code for FootGolf, or golf for that matter. Wear something comfortable that won't restrict motion. The only thing you cannot wear while playing FootGolf are cleats, this is because cleats cannot be worn on our golf greens. (golf shoes are allowed)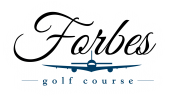 LOCATION
700 SW Capehart Road
Topeka, KS 66619