Private Instruction:
Start today and begin learning the game of a lifetime. Our affordable instruction programs are designed to provide a relaxed, fun, and informative learning environment.
Private instruction is valuable for all skill levels and our professional staff will dedicate their time developing your game and helping achieve your goals. Please contact the Forbes Pro-Shop @ 785-251-6910 to book a private instructional appointment.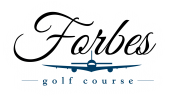 LOCATION
700 SW Capehart Road
Topeka, KS 66619